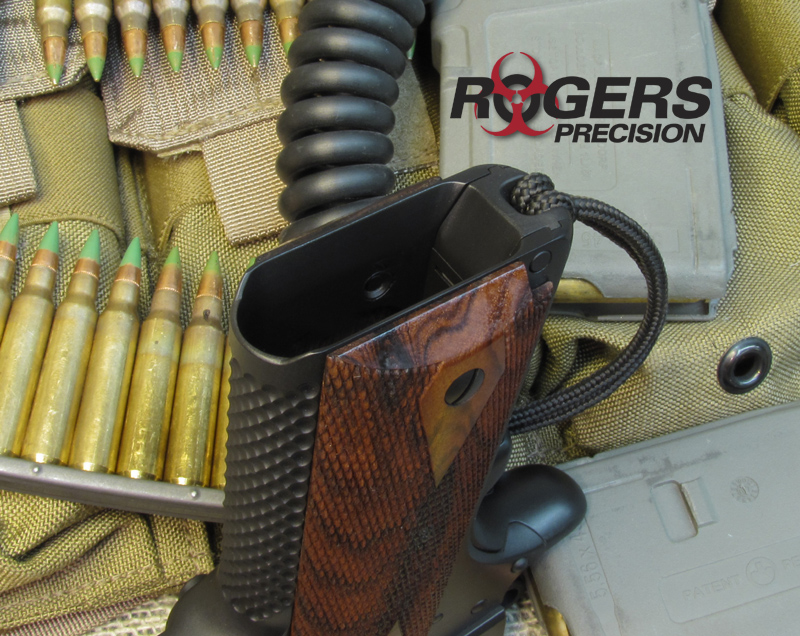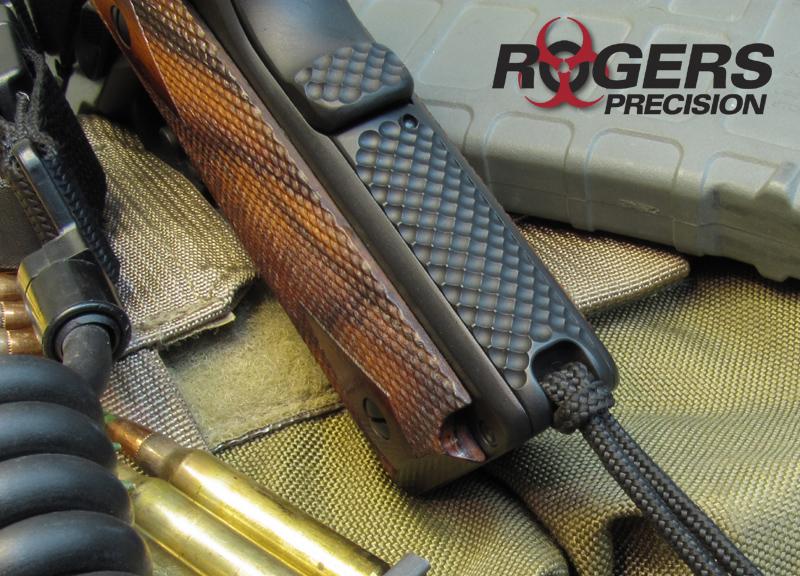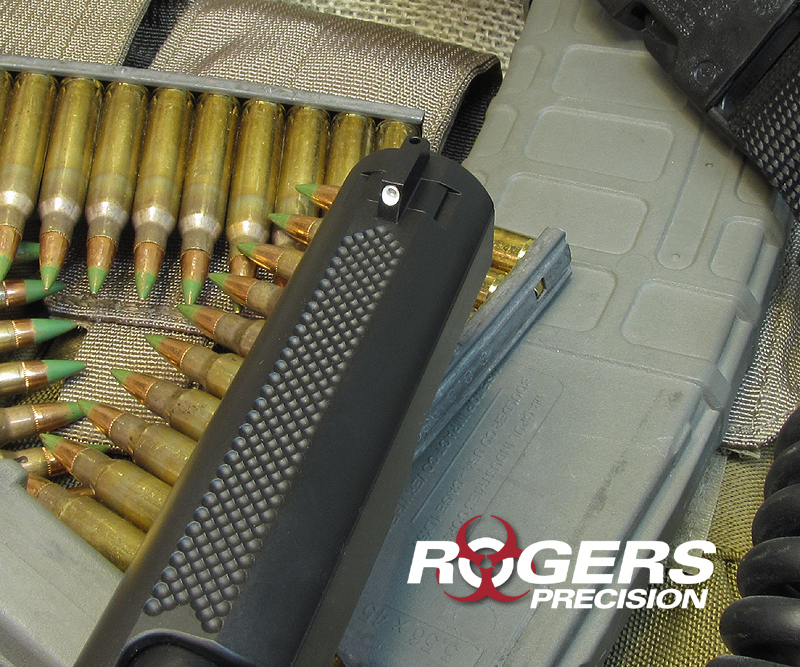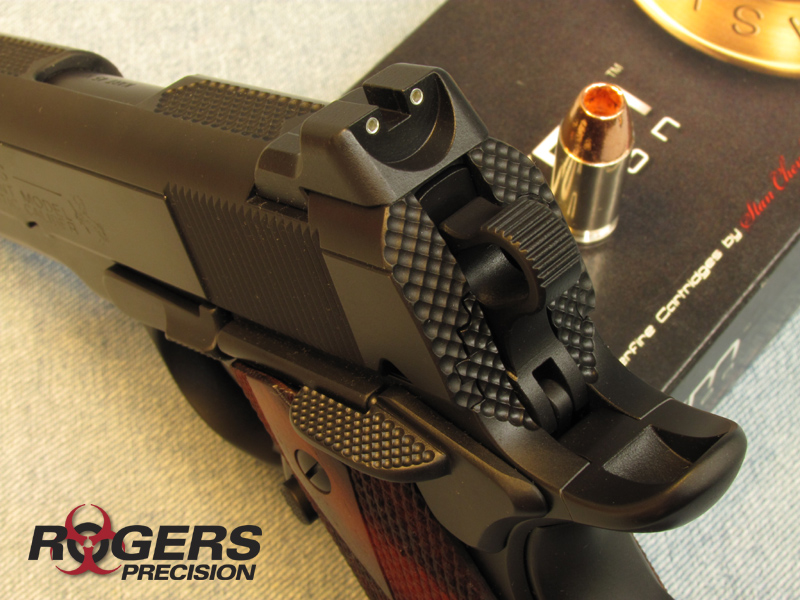 Colt Series 80 5" Government Model
Match grade slide to frame fit utilizing hardened tool steel inserts.
Kart match barrel, shortened for flush fit. Match crowned.
Wilson barrel link.
Full reliability tune.
EGW bushing and recoil spring plug.
Wolff recoil spring.
Rogers' 'Bobnose' with diamond pattern golfballing on spring plug.
Flatten and golfball top of slide. Double arrowhead pattern.
Rogers' Tier One rear sight with yellow Trijicon tritium lamp.
Rogers' front sight with green Trijicon tritium lamp.
Ball cuts.
French cuts.
Lower, forward cut and flare ejection port.
Custom machined ejector.
Bar stock oversized firing pin stop with reduced cam radius.
2 Wilson tuned extractors.
Golfball rear of slide and frame.
Wilson hammer.
Wilson match sear.
Colt disconnector.
Greider medium length trigger. Internally lightened.
Wolff sear spring.
Trigger job. 3 3/4lbs.
Machine bevel bottom of slide.
Brown's hardcore slide stop. Scoop cut top, golfballed bottom.
Shorten and radius slide stop pin. Chamfer frame hole.
EGW bar stock thumb safety. Custom contoured and golfballed.
Bar stock plunger tube housing.
Harden and polish thumb safety and slide stop plungers.
S&A grip safety. High cut grip modification.
Golfball pad of grip safety.
High cut and golfball frontstrap.
Wilson extended magazine release. Shortened, angled and golfballed.
Brown's mainspring housing. Golfballed.
Recessed lanyard loop attachment point.
Rogers' magazine well. Includes welding and machining of mainspring housing
for largest possible seamless opening.
Carry bevel package. Moderate.
Hogue Cocobolo grips.
Narrow slot grip screws.
Manganese Phosphate and Cerakote in Graphite Black.