Springfield Armory Model #PW9108LP (California DOJ approved).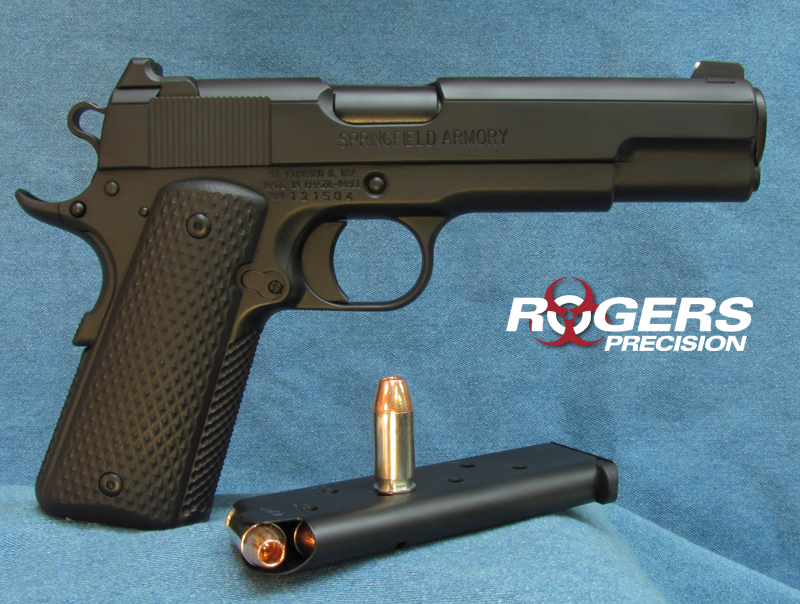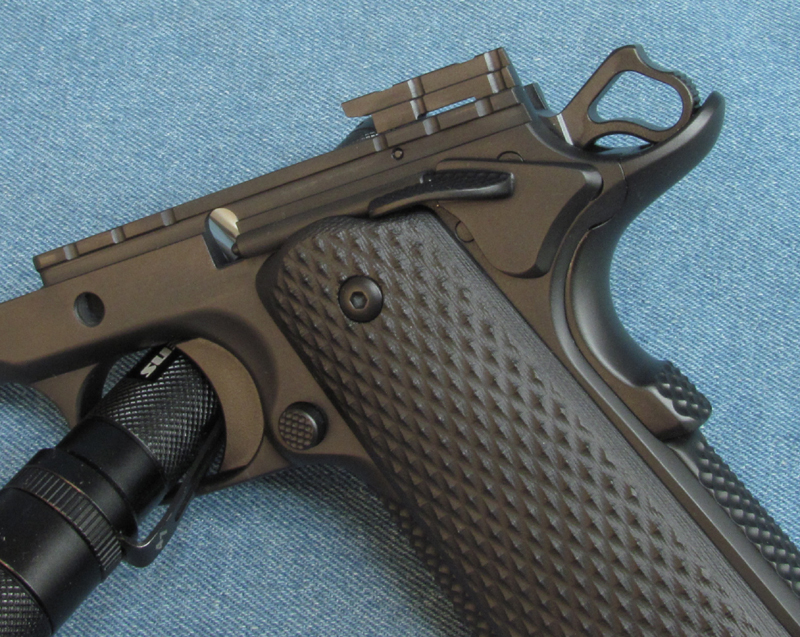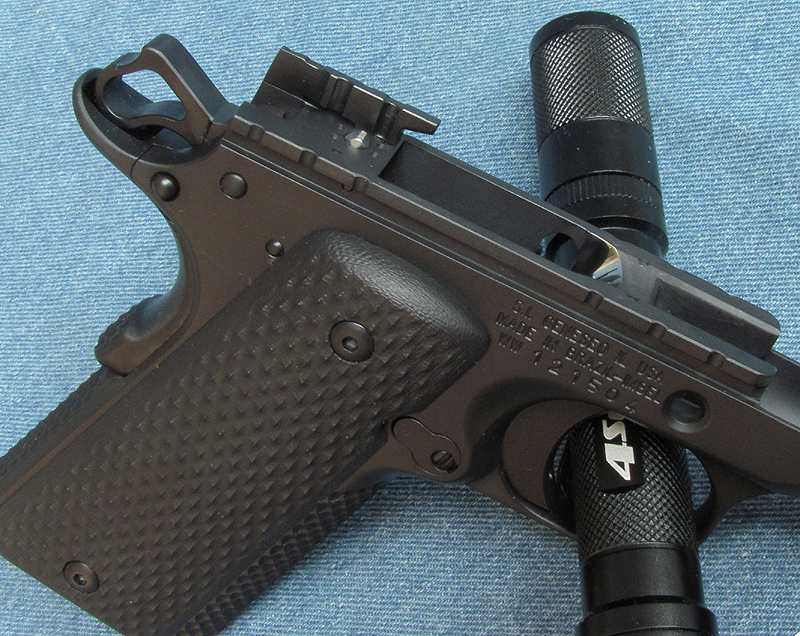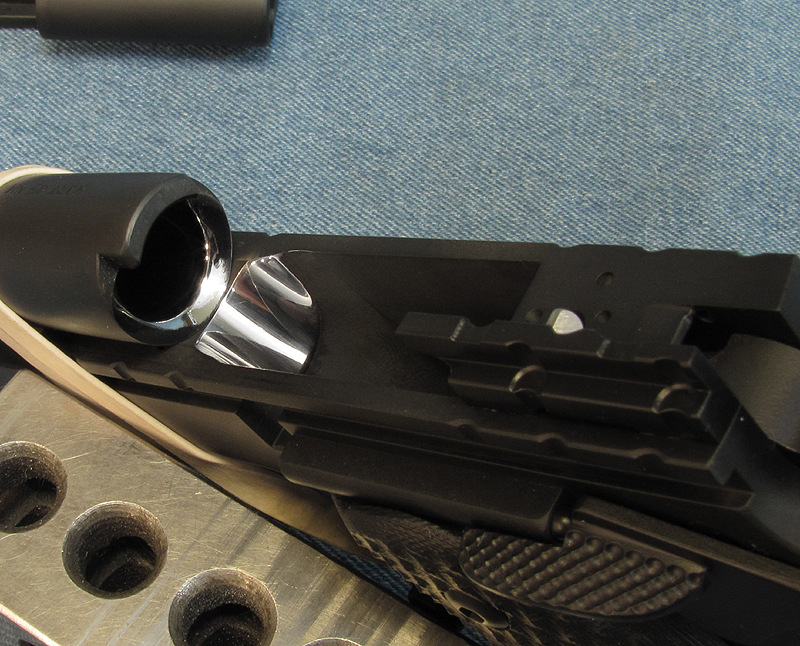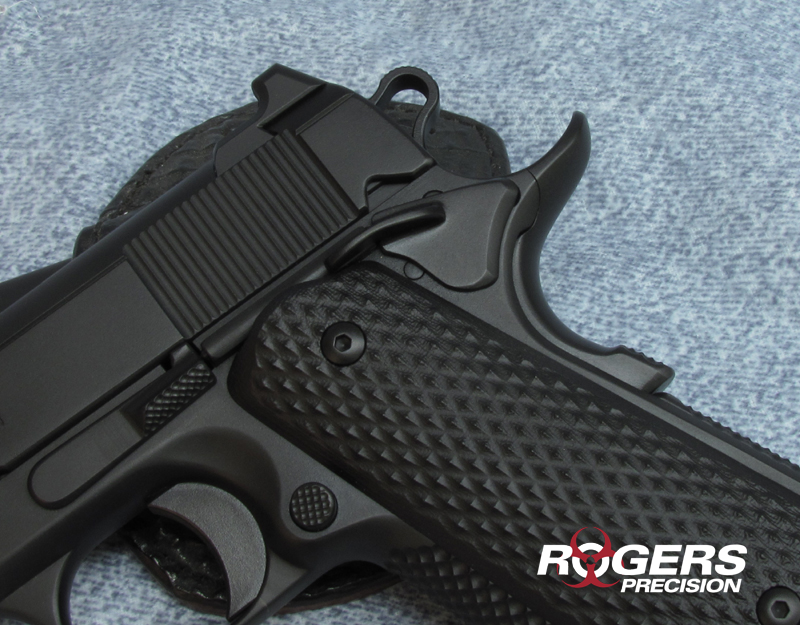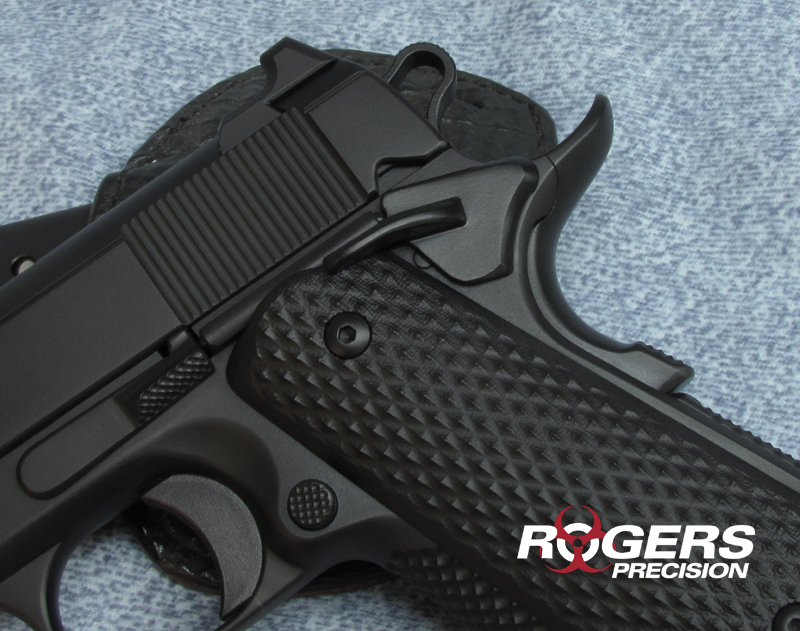 Match grade slide to frame fit using hardened steel inserts.
'Sand cuts' for enhanced reliability in adverse environments.
Kart match barrel. Flush cut and crowned.
EGW match bushing. Custom contoured.
Golfballed recoil spring plug.
Rogers' Tier One rear sight.
Rogers' Whiteball front sight.
Ball cuts.
French cuts.
Custom milled cocking serrations.
Rework ejection port.
Fabricate custom ejector and mill slide for enhanced ejection reliability.
2 tuned Wilson extractors.
Oversized firing pin stop with small cam radius.
Brown's steel firing pin.
EGW/Greyson lowered thumb safety. Custom contoured.
Brown's thumb safety. Custom contoured. Golfballed.
Bar stock plunger tube.
Brown's Hardcore slide stop. Custom contoured. Golfballed.
Flush cut and radius slide stop pin. Chamfer frame hole.
S&A grip safety. Custom contoured. Golfballed pad.
Wilson hammer.
Wilson sear.
Colt disconnector.
Greider medium length trigger. Internally lightened.
Trigger job 3 3/4lbs.
Extended magazine release. Angled. Golfballed.
High cut and golfball frontstrap.
Brown's mainspring housing. Round butted. Golfballed.
Carry bevel package.
Magazine well bevel.
Davidson Warthog G10 grips. Custom contoured.
Hogue Cocobolo grips.
Narrow slot grip screws.
Hex head grip screws.
Wolff springs throughout.
Manganese phosphate and Cerakote Graphite Black.